The 5 Weirs Walk follows the River Don from the centre of Sheffield through the industrial steel works of the past to the Meadowhall Shopping Centre one of the largest in England – and goes past 5 Weirs and various industries and new facilities.
Sheffield Botanical Gardens
This is a very pleasant walk in the Botanical Gardens in Hallam Sheffield, which is listed by the English Heritage, it is landscaped and surrounded by a huge variety of plants, an outstanding collection of trees, and the tarmac path wanders throughout.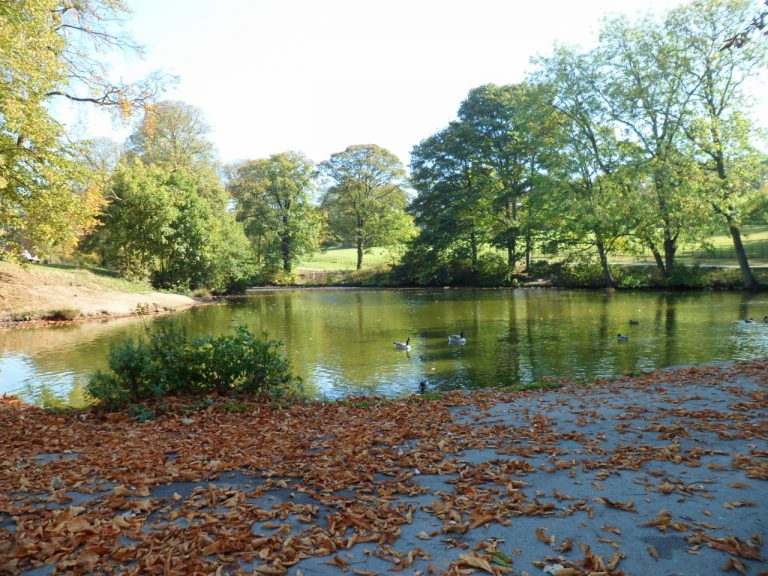 Graves Park is Sheffield's largest park and is a well used with many facilities for sports, and an Animal Farm with small animals chickens, guinea pigs, rabbits, sheep, goats, donkeys, ponies etc. and is very popular with families.
Bowden Woods is situated in Handsworth, and a round walk can be done which straddles the Sheffield and Mosborough Parkway roads. It is in a nice wooded area with birdlife and squirrels and is famous for it's bluebell coverage in spring.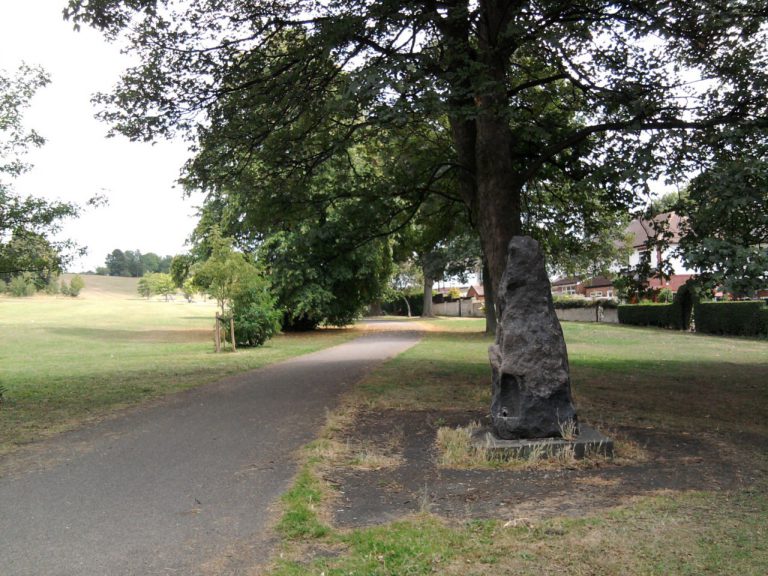 This is a municipal park and the short park walk is very hilly but scenic with a few park activities to view and children's adventure play areas, with Tinsley Golf Course near by – from a high point you can get a good view towards the City of Sheffield.
Sheffield City Centre has many attractions and is a bustling city. The walk I describe covers just a few of these including the 'Millennium Gardens' with its variety of plants, museum's, gift & souvenir shop and café's
Norfolk Heritage Park is an urban park in Sheffield with a long history, it is an open parkland restored to its original Victorian character and is surrounded by trees which supports the wild life, it is also an active park for children with playgrounds and sports facilities with a community building in the park for all to use.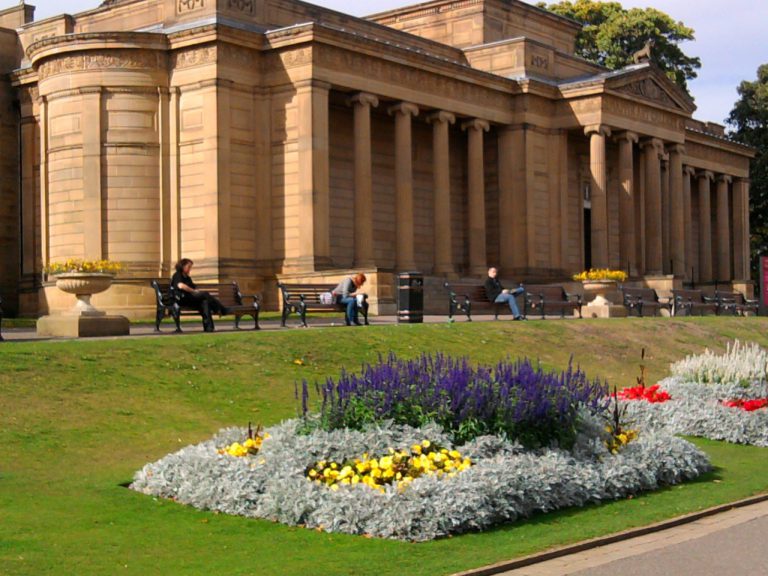 Weston Park is situated in the South of Sheffield near the University and Hospitals and has some nice grounds to walk around in which it has important features of gateways and war memorials to view it also has an outstanding museum to visit.
Endcliffe Park in the Porter Valley is a popular family visitor destination and is a large park with a riverside walk along Porter Brook and park features include Toll Gates, Jubilee Monument, Jubillee Obelisk and a dedicated statue to Queen Victoria, and there is also a memorial stone at the crash site of a flying fortress plane.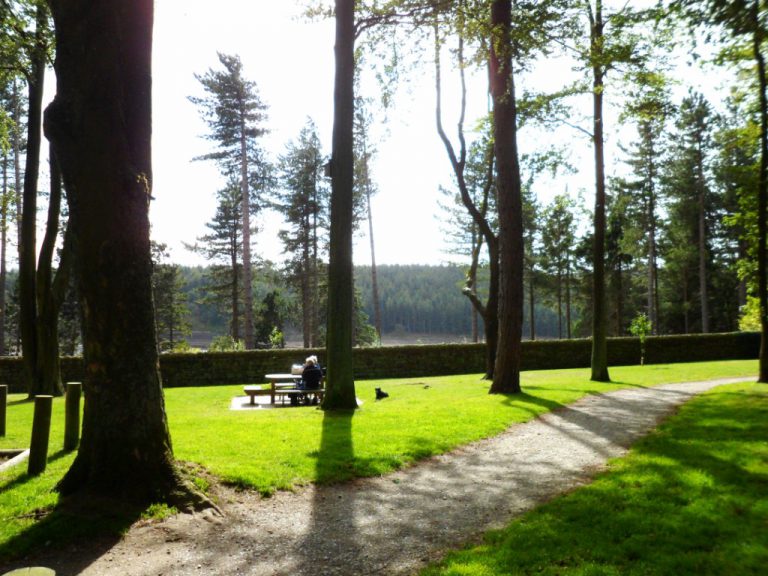 The walk is on one side of Langsett Reservoir, which is situated within a woodland pine area with spectacular views of the lake and surrounding moorlands and forest. It has a nice picnic area.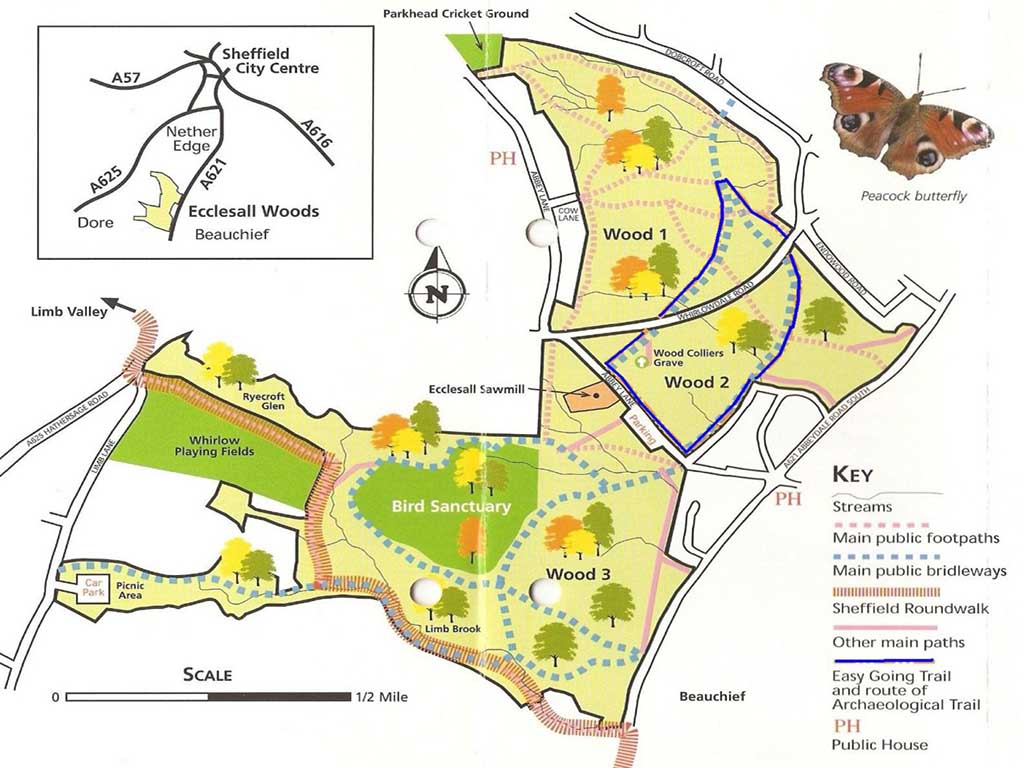 Ecclesall Woods are situated in the South West of Sheffield and cover 320 acres and are one of the largest ancient woodlands in South Yorkshire. There are many paths and bridleways which offer some wonderful walks in the wood and include an 'Easy Going' Trail suitable for the less able bodied and wheelchairs.
Aston Park Fisheries is predominately for fishing – but has a Restaurant & Farm Shop and a family Farm Trail [ but it is unsuitable for wheelchairs ]. It is one of the finest modern day fisheries in the area and close to all major links of the M1, A1 and M18, yet it is a haven for pleasure and club anglers.
Handsworth is on the South outskirt of Sheffield and has as it's focal point St. Mary's Church which can be seen for miles around and dates back to 1170 [ see website ] and is mentioned in the doomsday book. Here are a few walks around Handsworth which are well used by the walking clubs – and I have shown a few for wheelchair / pushchair users.
Handsworth Community Park was originally a Recreation Park and a few years ago the Handsworth Forum Group obtained funding to improve the park for children's activities and it is suitable for a short walk for all and wheelchair friendly with a nice view of the surrounding area.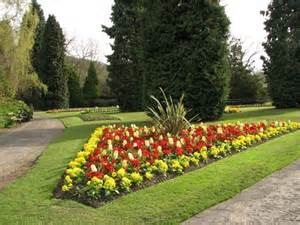 Millhouses Park is a Municipal Park and the walk follows the narrow river which has a commuter railway running along side, and the park in summer has nice flower beds to view along with the park facilities of children's play areas, new children's water feature – boating lake, sports facilities and café.
The walk is around a reservoir with lovely views of the countryside, and has a variety of bird life and it attracts thousands of visitors throughout the year. The park is open all the year round, and is the perfect place to relax, unwind and take the family.
Ravenfield Park is generally for Anglers and it has a number of small ponds. Ravenfield Village is famous for it's 'Village in Bloom' which it has won on a few occasions and it is very pretty.
Rother Valley Country Park
The walk is around a large lake with 2 small lakes, which are used by water sports enthusiasts especially at the weekends – There is also a lake, which is a bird sanctuary. The Country Park is very scenic with all the Sailing activities, waterfowls, and there are lots of events happening throughout the year, and lots of people visit the park, for fun and excitement.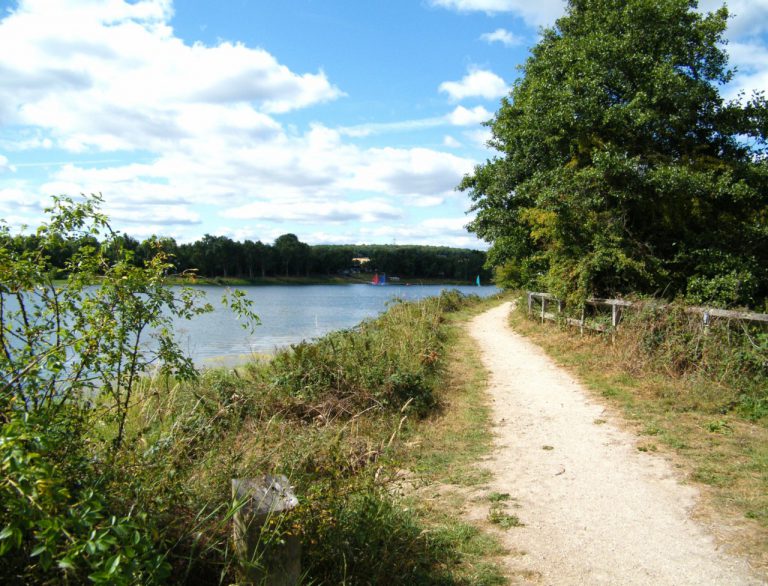 The walk is around the Ulley Reservoir and is very scenic with nice views of the surrounding countryside and most weekends used by the Ulley Sailing Club. There is a variety of bird life, wildlife and fauna. With picnic tables for the family.
The walk is around a tree lined municipal park and gardens, including Clifton Park Museum with many sports and children's activities to view especially during the summer months – there is a nice and relaxing walk through the walled garden, memorial garden and view the historic Bandstand and War Monument .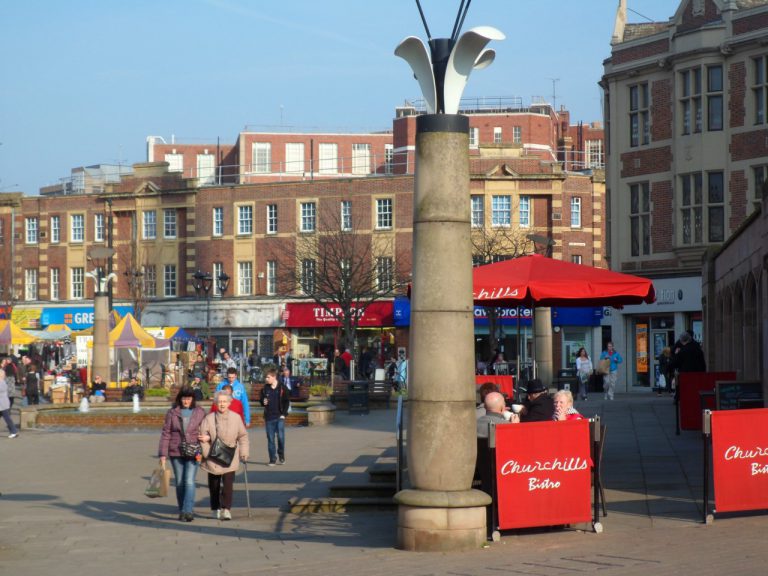 Rotherham's focal point in the centre is the All Saints Minster [ dated 937 AD ] and around it is pedestrianised shopping areas. The Town Centre is a bustling and vibrant place to shop with a mixture of high street favourites, small shops, cafes and restaurants, as well as the lively indoor market and some days an outdoor market.
This walk in Thurcroft is along the Old Mineral Line Trail and is known as an easy going trail and is suitable for all including wheelchair users and is a nice way to explore the beautiful country side around.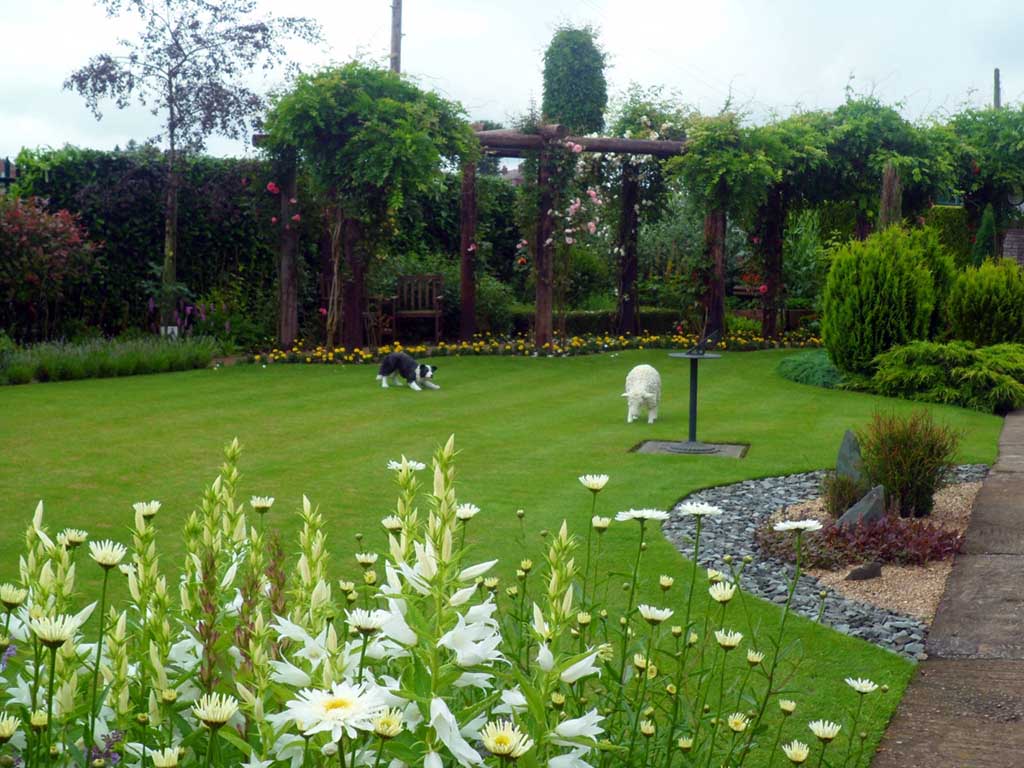 Winthrop Park came from an idea of David and Carol of a therapeutic garden and on Christmas Eve. 2003 they became proud owners of an old disused sewage plant. The gardens were designed and created to stimulate all the human senses – thereby enhancing the experience and creating a positive feeling that can aid in the therapy of mind, body and soul. fragrances, sights, sounds, etc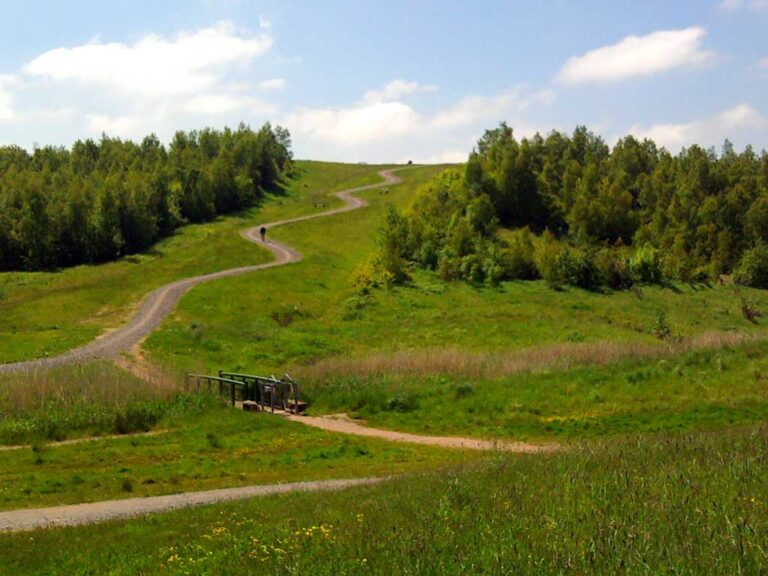 In 2004 work was undertaken to eradicate the ravages of the old pit workings. These have been swept away and Kiveton Country Park Community Woodland now features an area of woodlands, grasslands, wetlands and ponds which support a wide range of bird life, wildlife and fauna. Some of the woodland area has been very recently planted and a network of paths covers the park.
Walks Around Doncaster and Barnsley
Potteric Carr Bird Reserve
The Nature Reserve is excellent for bird watching, the nature enthusiast and wildlife photography. It has a variety of lakes and variety of birds visit throughout the year – there are many bird hives for viewing and getting up close to the birds with 10 suitable for wheelchairs – all the trails and hides are well marked.
The walk is around the man made lake on the outskirts of Doncaster near the Doncaster Lakeside Outlet Retail Park. It is a nice tranquil walk with fowl life on the lake and offices built close by on one side of the lake.
Yorkshire Wildlife Park in South Yorkshire was voted as the most magnificent attraction in 2012 and is situated just outside Doncaster, The park occupies 70 acres of a 260 acre site, offering a unique view into the world of animals with walkthrough areas
Cannon Hall Country Park: is a landscaped parkland and formal gardens with lakes, set around the picturese Cannon Hall. Its 18thC gardens have important collections in the walled garden including extensive and rare pear trees.
Explore open-air displays by some of the world's finest artists, Henry Moore, Anthony Caro, Antony Gormley, Barbara Hepworth, James Turrell, Andy Goldsworthy and many artists. Enjoy fascinating exhibitions throughout four stunning galleries, be inspired by the natural beauty of an historic estate, and get involved in a dynamic line up of events and activities.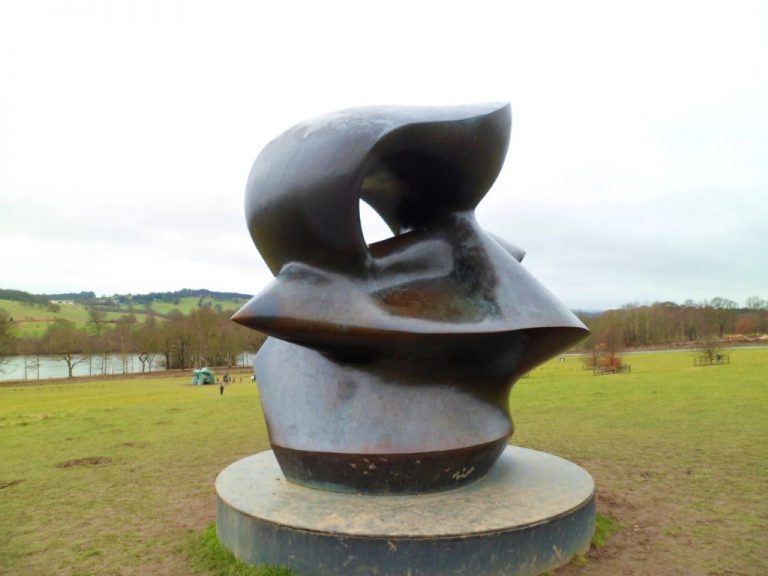 The walk in Bretton Country Park has outstanding views with its lake and bridges but is quite steep in places and includes the magnificent Yorkshire Sculpture Park, which is great for the family and is an international centre for modern and contemporary art and enjoyed by thousands of visitors every year.
Old Moor Wetland Centre is an RSPB site situated right at the heart of the Dearne Valley, It is a wonderful place to come and watch wildlife from the bird hides on the lakes. The skies, fields and open water are teeming with birds throughout the year. In the summer the grasslands are ablaze with butterflies and orchids, and you'll be able to see newly-hatched ducklings.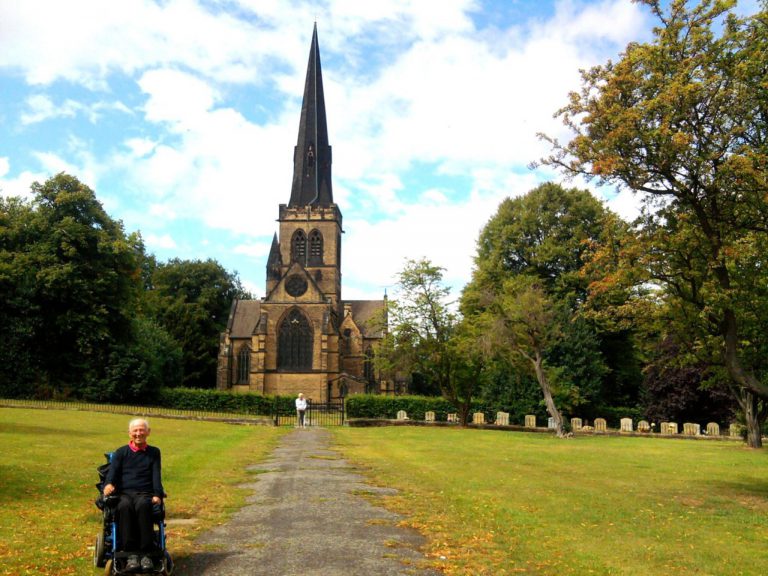 Wentworth Village and Estate
Wentworth is a pretty village, which has the new Holy Trinity Church built in 1872, and the ruins of the old Holy Trinity built in 1491. Also the famous Wentworth Estate House, park and the large popular Wentworth Garden Centre.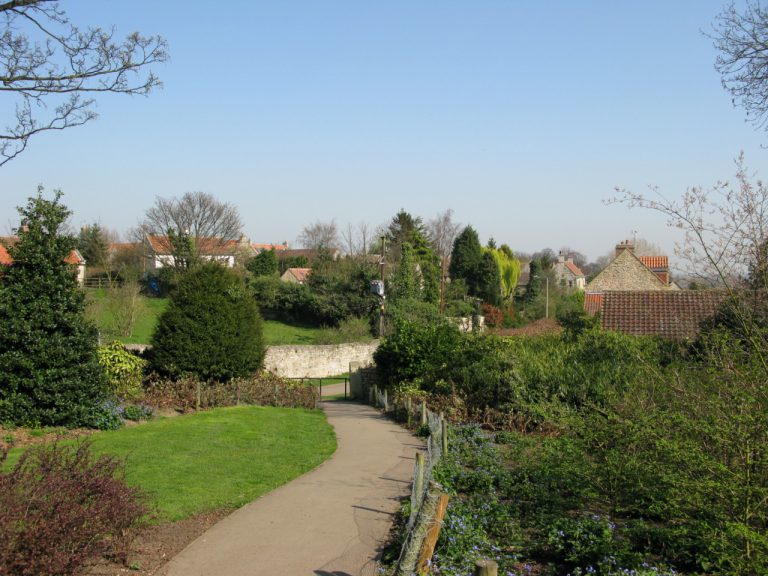 Cusworth Hall has been described as the jewel in Doncaster's crown. The beautiful grade 1 listed building is set in acres of historic parkland with lakes, plantations and pleasure ground with dramatic views across the town. It was extensively restored between 2003-2007 and invites visitors to experience a wealth of architecture, heritage, landscape history, wildlife, exhibitions, events and activities.
The walk in the Dearne Valley starts near to the Old Moor RSPB Visitors Centre and is close to the waymarked Dearne Way Walk. It is a scenic walk around a small lake towards Wath upon Dearne.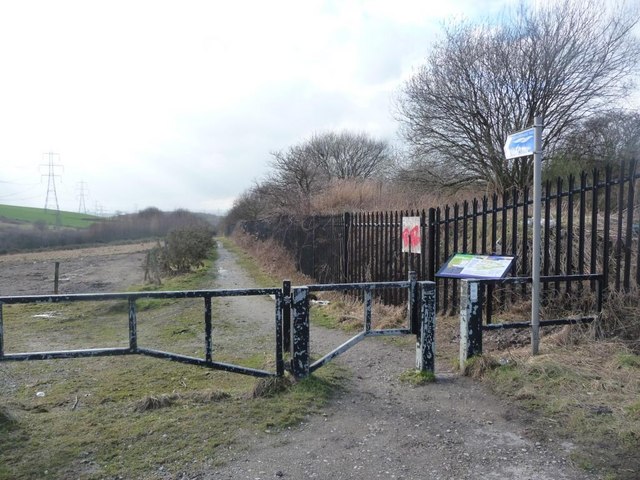 This old colliery tip was transformed in April 2011 into a creatively landscaped Country Park. The name 'Rabbit Ings' is from old maps of the area, the word 'Ing' comes from an Nordic meaning, low lying wetland. There are different marked routes up to 2 miles
Manvers Lake is situated in the Dearne Valley on the outskirts of the town of Wath upon Dearne. Before the Dissolution of the Mines there existed here the biggest coal complex anywhere in Britain – Manvers Main. The complex consisted of many collieries, These are all gone now and a lot of funding has turned the site into something quite different.